Achievements in Profession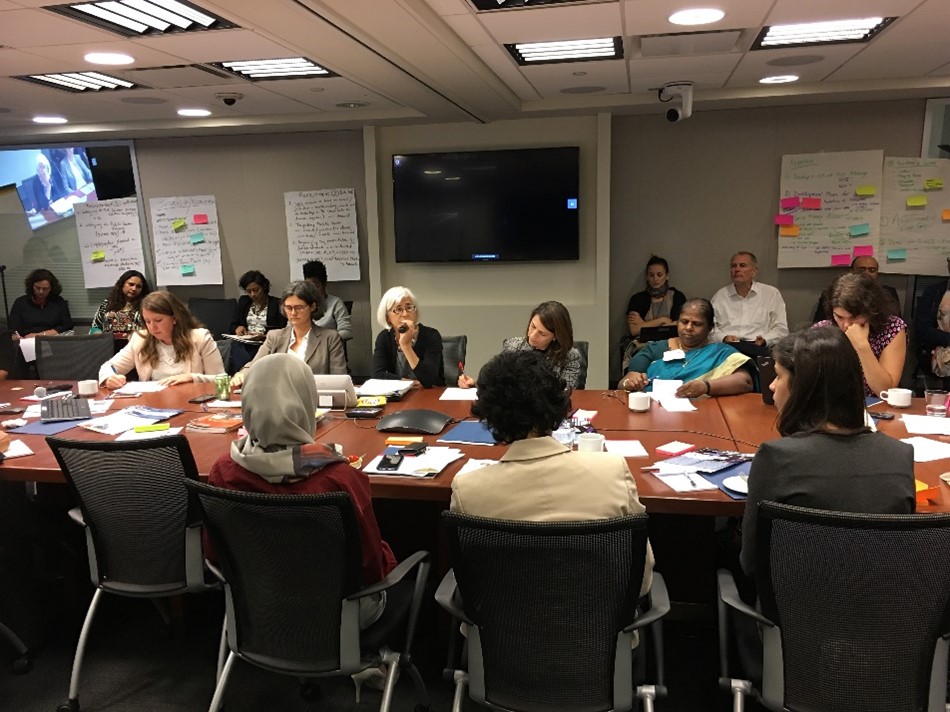 Published collaborative papers and book chapters with professors from universities in Japan, USA, Ireland, Morocco and Thailand.
Introduced novelty in the curriculum and teaching like introducing animation and gaming courses and labs, industry electives and project-based service learning
Introduced International Relations and collaborative education through MoU with US universities paving the way for technology, faculty and student exchange.
Served on Board of Studies of various Indian universities, evaluator of thesis for various universities and Chief Superintendent of Exams
Served as the Principal Investigator of several community oriented funded projects such as    Mannuyir – a web app and mobile app based smart agriculture project for the farmers of    Tamilnadu 
Achievements in Volunteering
Established Youth Endeavours in Social Innovations through Sustainable Technology (YESIST12), an international Talent show encouraging students and young professionals of the world to develop solutions to innovate for the issues under the UN Sustainable Development Goals with an impact of 20 countries.
Established the Returning Mothers Conference, a major international conference for helping men and women on a career break to re-enter the profession impacting 47 countries all over the world.
STEM education activities for Preuniversity students have been consistently conducted for over 15 years reaching more than 50,000 students. Lion's club recognised the efforts by proffering Life Time Achievement Award in 2009.
Introduced Regional congresses, Awards such as Most Inspiring Member Award for recognising the technical talents of women and International Leadership Summits all over the world for professional skill development encouraging students and young professionals to join IEEE.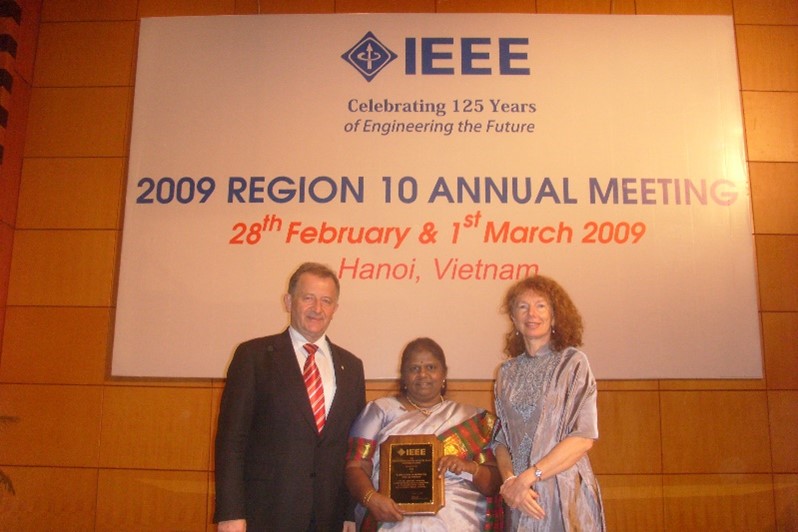 IEEE MGA Outstanding Branch Counselor Award for the year 2008.
Mentor Award from Government of Tamilnadu, Secretariate for the Disabled, India 2008
IEEE MGA Achievement award for the year 2008
Life Time Achievement Award for the year 2009 from Lions Club International
Community Excellence Award from Saliyar Mahajan Sangh in 2010
Anita Borg Change Agent Award 2012 from Anita Borg Institute of Technology for Women in 2012
IEEE MGA Leadership Award 2012
Systers Spring Pass it on Award 2014 proffered by Anita Borg Institute of Technology, California
Inspiring Member of the Year Award proffered by IEEE Women in Engineering, USA in 2016
IEEE Computer Society Golden Core Member Award 2020
IEEE MGA Larry K Wilson Transnational Award 2021